Welcome to Rohr Marketing…
We are a professional promotional products company focused on helping businesses and organizations promote and market themselves.

We offer thousands of unique and affordable items that can be imprinted with your company logo, contact information, and marketing message. We'll help you find just the right one to promote your business, reward employees, thank clients, and communicate your message.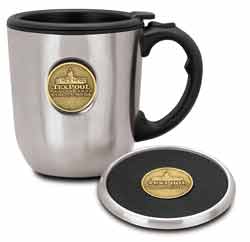 Whatever your message, We're committed to providing you with the best service and selection that the advertising specialties industry has to offer at very competitive prices!
Waking Up Your Sales...
No matter what your business, the hardest part of getting your foot in the door is getting the door to open in the first place! You need a way to "warm up" prospects and make them receptive to your product, service, or idea. To get appointments or attract customers you need to...
Generate excitement in your product or service.
Show prospective customers that you provide value to them.
Demonstrate that you are more interested in the long-term business relationship than the short-term sale.

Promotional products are a great marketing tool that can help you accomplish your goals. To generate excitement, for example, send your prospect a teaser package with an intriguing message. One computer firm sends a stress ball with the message, "A meeting with us will take the stress out of your network needs." A San Francisco based investment firm sends its prospects a live plant to symbolize their commitment to growth. These items pique your prospects' interest more than a simple letter or brochure ever could. Get them asking, "Who sent me this gift?"

You can use promotional products to demonstrate that an appointment with you will bring value to your prospective customer. For example, one law firm sends out packages of espresso in a coffee mug imprinted with the firm's logo and the tag line, "To show you how much energy we bring to each case." Get your prospects thinking profits and value, not another dog and pony show.

You can also use promotional products to convince prospects that a meeting with you is the start of a business relationship, not a one-stop sales call. Once you have the appointment, bring your prospect a gift to show you appreciate their business. An insurance company gives its new clients an attractive address book and calendar with the tag line, "When you need to call someone, look to our name first," and their contact information is on the cover.
The right promotional products can not only warm up your sales calls, but also show the kind of creativity and ingenuity that's representative of your company and ultimately "Wake Up Your Sales!".